Well the Holidays are here and that means eating, eating, more eating! Since the gyms has not been an option for most of the year here is a suggestion. Maybe skip asking Santa for lots of little present and ask for one big one that will help you stay lean for the coming year:
1 BEST OVERALL YOSUDA Indoor Cycling Bike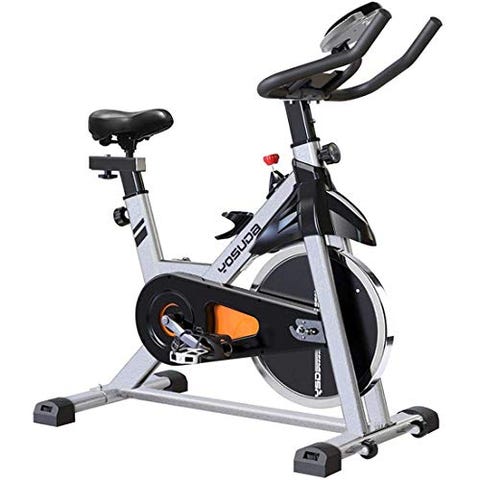 amazon.comCHECK PRICE
The YOSUDA. Haven't you heard of it? That's probably because the company only makes exercise bikes. This is a super quiet, belt-driven bike that won't drown out the TV while you're getting in your afternoon workout.

Overall, the YOSUDA is a good bike with a killer 30-day full refund guarantee and 1-year free parts replacement warranty. While this bike is definitely made with the budget-conscious in mind, it's also one of the most highly rated on Amazon with over 700 reviews and 4.3/5 stars as of this writing.
2 BEST FOR BEGINNERS Cyclace Indoor Exercise Bike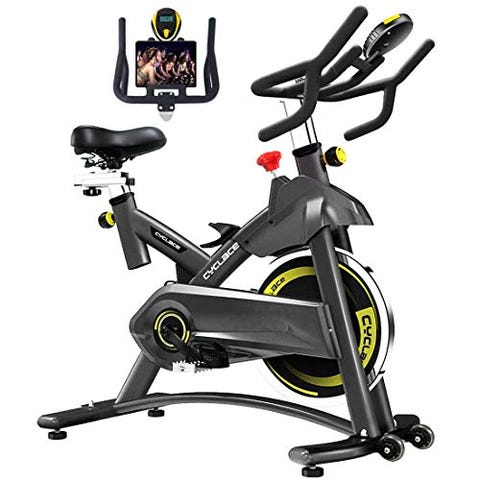 amazon.comCHECK PRICE
The Cyclace Indoor Exercise Bike is one of the most affordable alternatives to the Peloton. Although it doesn't come with a screen, the a convenient mount can easily hold your tablet, letting you watch whatever you want while you spinning up a sweat.   
3 BEST FOR BEGINNERS Sunny Health & Fitness Pro Indoor Cycling Bike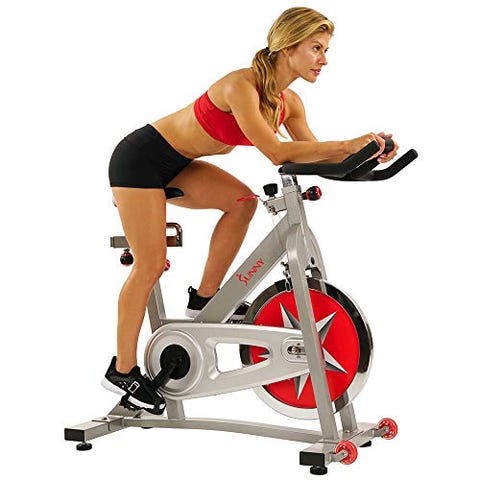 amazon.comCHECK PRICE
This no-frills bike might not have all the bells and whistles of other models, but it'll get the job done—for less than $350. Use it with your favorite app or on its own for an endorphins boost and a great sweat sesh. 
4 EASY TO ASSEMBLE PYHIGH Indoor Exercise Bike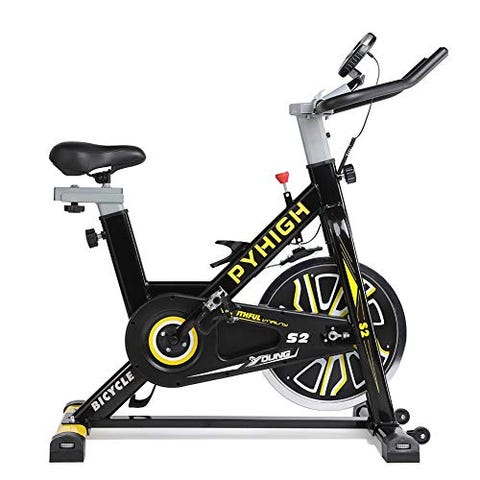 amazon.comCHECK PRICE
If you're looking for an affordable, minimalist bike, this could be the one for you. It features a screen to track your progress, a 35 pound stationary flywheel, and an ergonomic resistance bar for more comfortable rotation.
5 BEST SMOOTH RIDE MaxKare Stationary Bike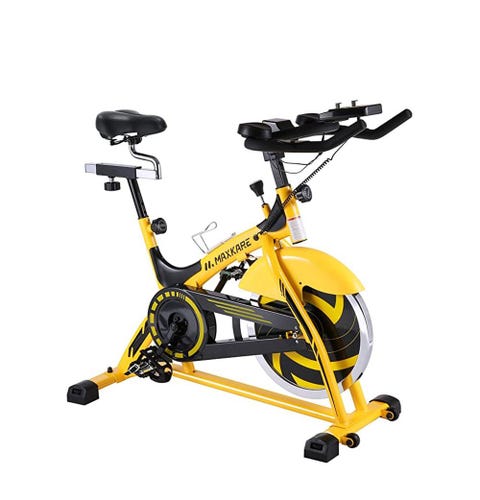 amazon.comCHECK PRICE
Looking for an indoor bike that will give you a smooth ride? The MaxKare Stationary Bike features a belt-driven mechanism that ensures smooth and quiet workouts while its 44 pound flywheel guarantees stability during your cycle. 
6 BEST FOR A BREEZY RIDE JOROTO Belt Drive Indoor Exercise Bike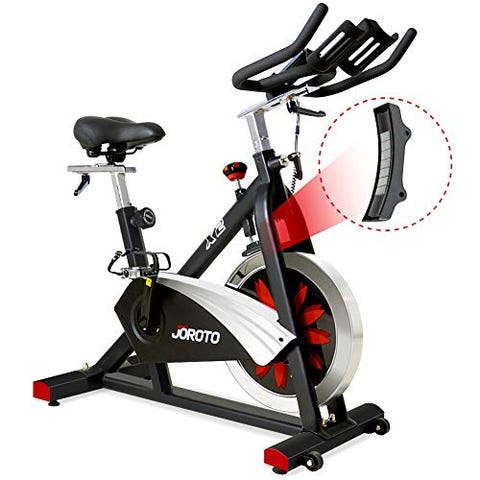 amazon.comCHECK PRICE
You know what they say about big flywheels? Big…fun, of course! (And, yes, progressive resistance.) Seriously though—this indoor exercise bike is all about getting those endorphins as you're motivated to push even more based on the stats displayed on the LCD screen.  
7 BUDGET BUY Sunny Health & Fitness Magnetic Belt Drive Indoor Cycling Bike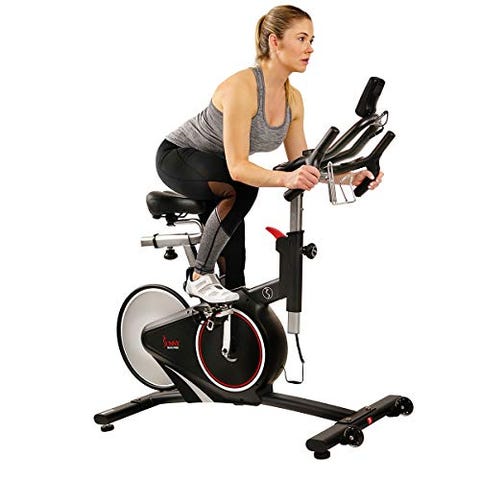 amazon.comCHECK PRICE
This fully customizable bike doesn't come with all the bells and whistles of the more expensive models, but it's effective and will save you money. It offers a tablet holder, a smooth and silent ride, and magnetic resistance.
8 MOST CLASSIC RIDE Schwinn Upright Series Bike – 170 model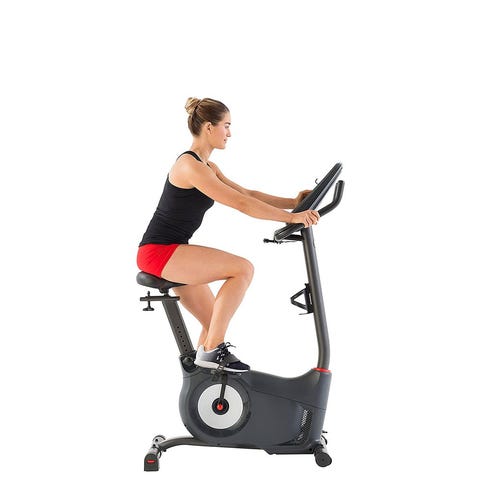 amazon.comCHECK PRICE
This durable stationary bike boasts features such as a padded contoured seat, easily adjustable handlebars, and built-in tech that tracks your progress (distance, cals burned, heart rate) and offers 29 present exercise programs. You can also toggle between 25 resistant levels by simply clicking a button on the computer's console.  
9 BEST STATIONARY BIKE Women's Health Indoor Exercise Bike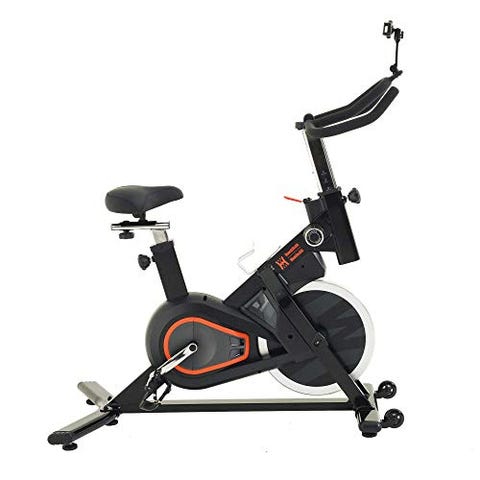 amazon.comCHECK PRICE
Not to brag, but the Women's Health Indoor Bike is one of the best exercise bikes you can buy, and it's got the features and results to back that up. With multiple levels of resistance, this bike's flywheel helps you get a quiet and smooth riding experience that will still give you a full-body cardio workout. And with a padded, oversized seat, this will be a comfortable ride (if you choose to remain seated).
10 BEST NEW BIKE SoulCycle At-Home Bike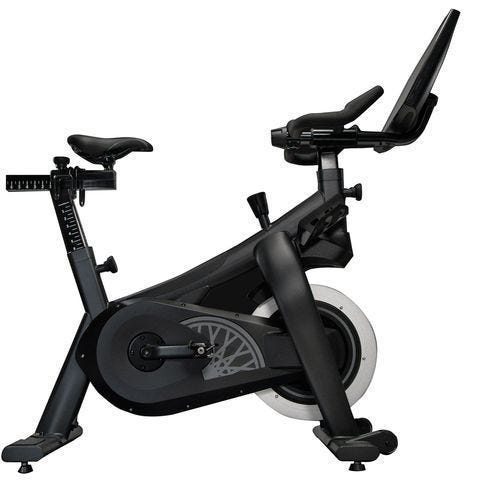 soul-cycle.comCHECK PRICE
SoulCycle's new at-home bike will bring the endorphin-boosting experience from its fitness studios into your living room or home gym. The bike features a 21-inch screen and  pin-drop quiet wheels. With the monthly membership you'll get access to their surround-sound classes and noteworthy trainers. You can preorder your bike now!